Regular price
Sale price
€14,95 EUR
Unit price
per
Sale
Sold out
Connect with Fae energy and nature with this glimmering combination. Created to unite a child-like sense of wonder, optimism and good energy. Infused with clear quartz to bring the wonder and beauty of fairy magic into your life, you might just find yourself surrounded in a profound sense of peace and bliss!
CRYSTAL
clear quartz is said to attract fairies as it is a high frequency crystal with beautiful reflective properties. It enhances mental clarity and is a popular choice for meditation and manifestation work.
SCENT
Take a walk through a mystical forest and feel the pine needles crunch under your feet with this earthy combination of cedar leaf, pine, rosewood and musk. 

Share
Ingredients

Sunflower Oil* (Helianthus Annuus Seed Oil), Grape Seed Oil* (Vitis Vinifera), Isopropyl Myristate*(Propan-2-yl tetradecanoate), Fragrance Oil & Mica

*Natural Ingredients
View full details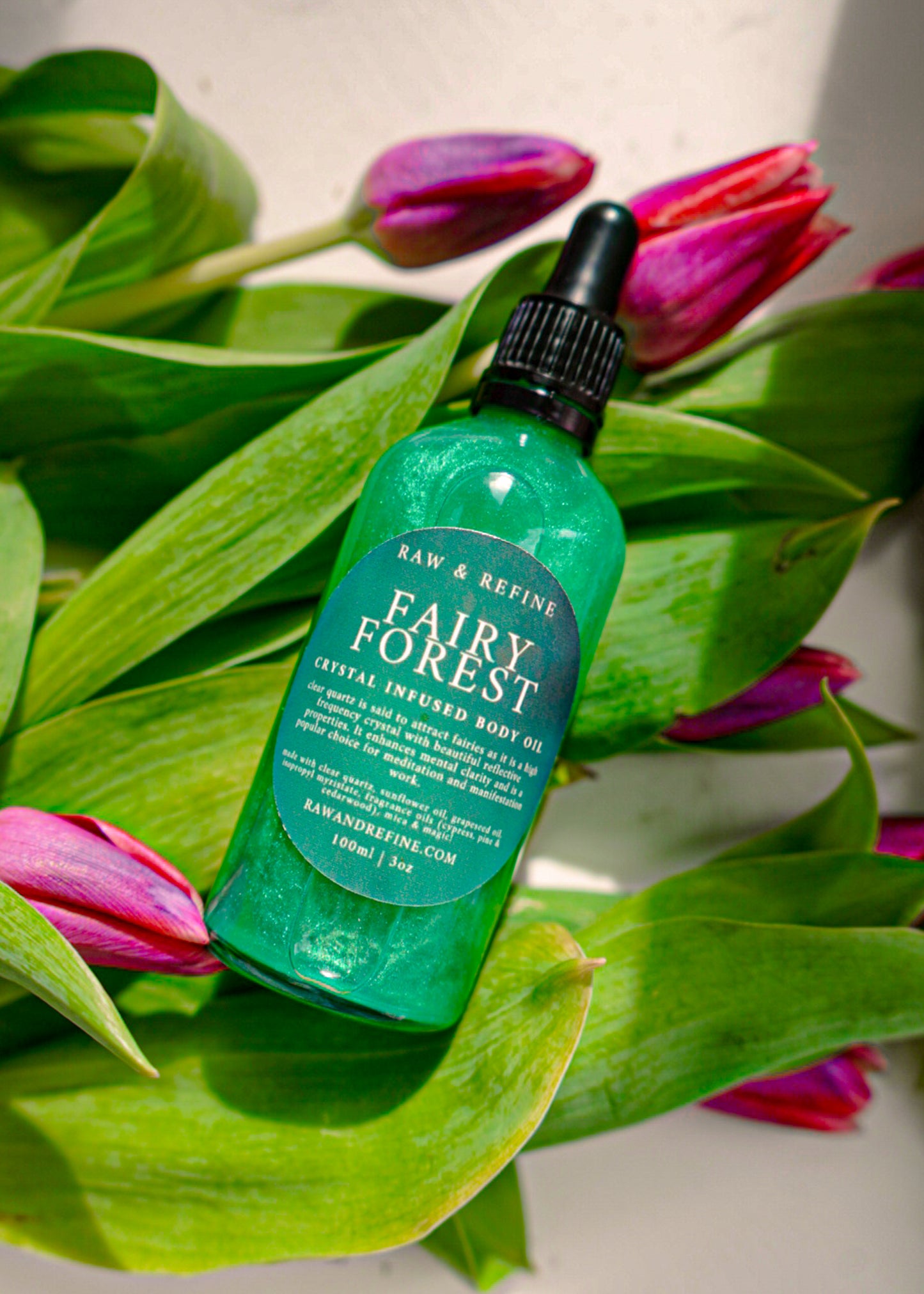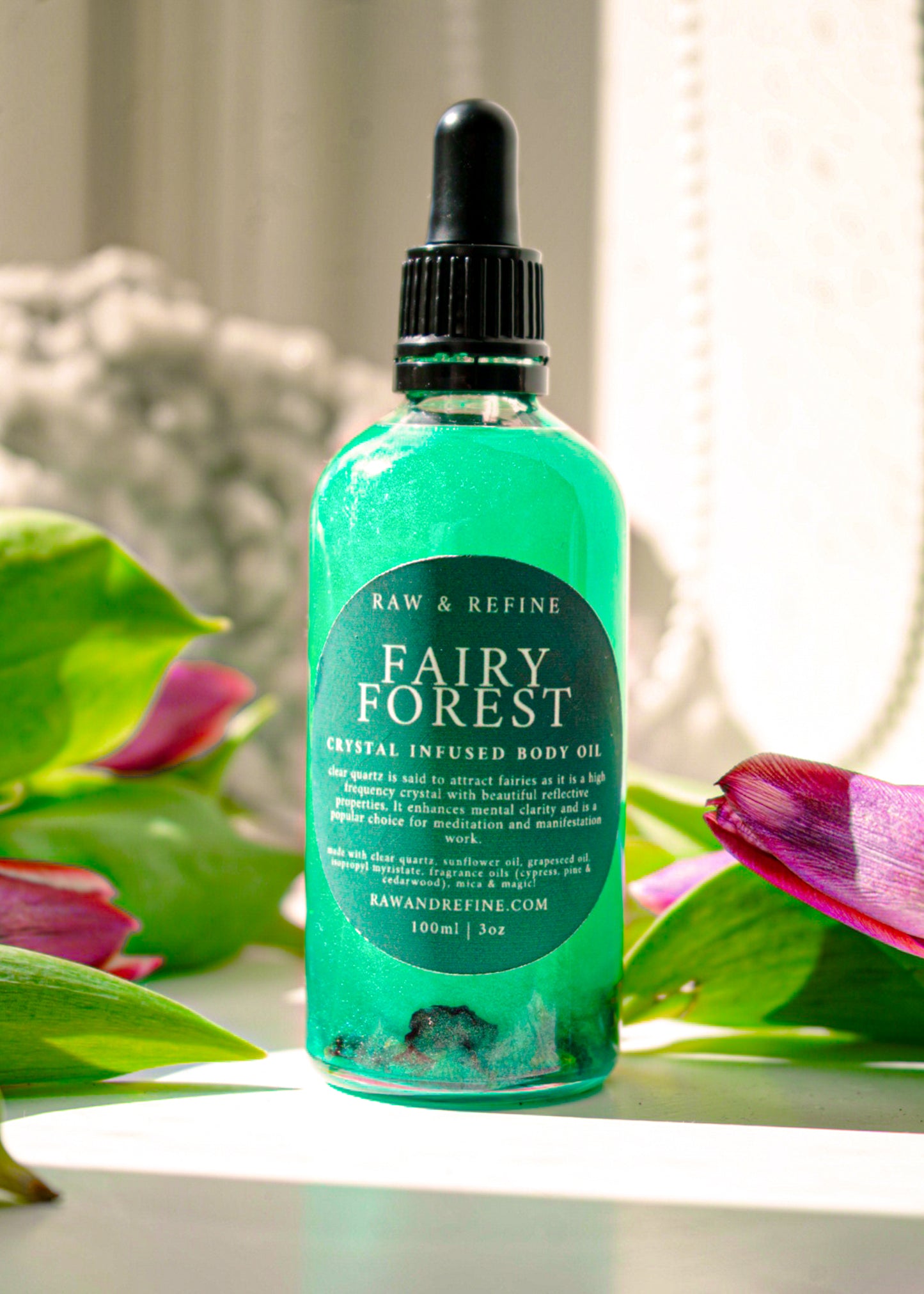 Magic Ingredients
Sunflower Oil

Pumped with antioxidants & vitamins, sunflower oil will keep your skin looking young & fresh. Sunflower seed oil has anti-inflammatory properties that calm skin redness . It is high in omega-6 (linoleic) fatty acid, which helps decrease inflammation in the skin & enhances the development of new skin cells.

Grapeseed Oil

With it's antimicrobial properties, grapeseed oil can help with acne outbreaks & make skin clearer. Containing vitamin c & vitamin e, this oil can help to preserve the skin by keeping it soft and retaining moisture. Grapeseed oil is also known for fading scars & tightening skin.

Isopropyl Myristate

Isopropyl myristate is an emollient that helps to build the skin barrier and keep moisture in. As an emollient, it softens and smoothes dry skin without leaving it greasy, making it an excellent component for people with dry or flaky skin. It also facilitates the penetration of other ingredients.